Nigerian central bank does a U-turn on Bitcoin ban, saying they now "allow" it
Puerto Rico's Crypto Tax Haven Dreams are on the Rocks
Kyrgyzstan seizes thousands of crypto mining machines.
Bank of Japan governor slams Bitcoin, questions its usage in settlements
Cryptocurrencies Will Soon Get A Legal Status In India: HDFC Report
The 'Greening' Of Bitcoin: Will China's Forced Mining Exodus Crush Anti-ESG Case?
---
People in Hong Kong are using blockchain to fight media censorship.
Zimbabwe's Biggest Bank Looks at Methods to 'Leverage Cryptocurrencies'
Iran Bans Crypto Mining As Blackouts Grow Into Summer: "85% Of Mining Farms Are Unlicensed"
South Africa Reserve Bank Commences Retail CBDC Feasibility Study
---
What You Should Know Before You Start Investing in Cryptocurrency with an SMSF in Australia
Comparing the True Costs of Gold Mining in Africa With Those of Bitcoin Mining
Bitcoin miners are shutting down Chinese operations after Vice Premier's comments
Russian Lawmakers Move to Allow Crypto Payments Under Contracts
Study: Iran Leverages Crypto Mining As a Tool To Reduce The Effect of Sanctions
India Rethinking Anti-Crypto Stance, Likely to Set Up Panel to Suggest Regulations
'I Won't Stand In Crypto's Way': Australia's Financial Services Minister
Chinese Exchange Closes Up Shop Amid The 'Crypto Ban' Drama
---
More than half of Australians think Elon Musk invented Bitcoin: Survey
---
Bank of America Survey: 'Long Bitcoin' Is Most Crowded Trade, 75% of Fund Managers See BTC as Bubble
South African Crypto Holders Urged to Approach Tax Body Before It Descends on Them
Indian government is planning to form a new panel for cryptocurrency regulations.
---
No, China Didn't Just Ban Crypto
China Bans Bitcoin Again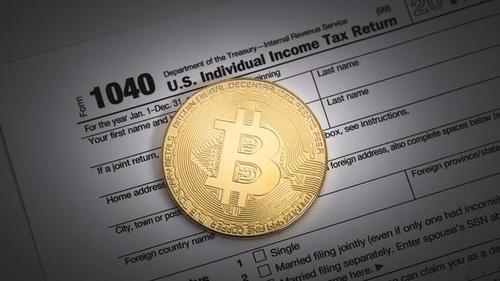 IRS Launches Crackdown To Ensure Crypto Investors Pay Their Taxes
Bullish for Bitcoin? 39 Million US Families to Receive up to $3.6K Monthly Stimulus Starting July 15th
---
Reuters: Reserve Bank of India Discourages Lenders From Dealing With Crypto Exchanges
---
46 Million Americans Invested in Bitcoin, new NYDIG survey shows
Bitcoin is coming to hundreds of U.S. banks this year, says crypto custody firm NYDIG
---
CFO Of World's Largest Hedge Fund Quits To Join Bitcoin Company
Goldman Announces Formation Of New Crypto Trading Desk
---
Signs the Bitcoin hash rate is starting to move away from China
Court orders Kraken to provide information on user transactions to the IRS
How can you buy Bitcoin in India?
Argentinians are flocking to Bitcoin (BTC) amid inflation, economic decline
---
South Korean Ruling Party Contemplates Postponing Crypto Tax in a Bid to Regain Younger Votes
South Korean Banking Regulations a Threat to 'Big 4' Crypto Exchanges
Ghana Regulator Labels Crypto Transactions Illegal— Urges People to 'Stay Away From Them'
Thailand's New Cryptocurrency Regulation Requires Users to Be Physically Present to Open Accounts
Spanish Healthcare Group to Accept Cryptocurrency Payments, Citing Interest in 'Bitcoin Revolution'
Venezuela to calculate social benefits in state-backed crypto – President Maduro
This small Caribbean island fully embraces Bitcoin in absence of banks
Young Koreans Turning to Crypto as Alternative for Creating Wealth
Story from News Iran Central Bank to Allow Money Changers, Banks to Pay for Imports Using Mined Crypto
European Investment Bank Issues €100 Million In Digital Bonds Using Ethereum
---
CNBC's Jim Cramer Says That Thanks to Bitcoin He Paid Off Mortgage on His House
Meet The Crypto Billionaire That Wants To Make Stock Trading 24 Hours A Day
---
The future of bitcoin with Max Keiser, plus the US's bombing addiction, and surveillance capitalism
The Fed's "Catch 21": BofA Explains Why Bitcoin Is 2021's Safe Haven
Bitcoin is now 'too important to ignore', Deutsche Bank says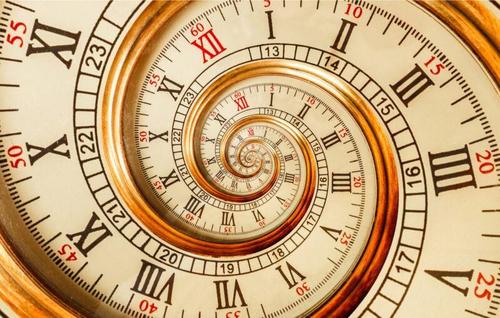 Bitcoin Bros Rediscovering Our Monetary Past
Bitcoin Is a 'Once in a Lifetime' Transformation, Says MicroStrategy CEO Michael Saylor
Bitcoin is a 'great asset for central banks,' economist tells Boom Bust
Institutional Investors 'Lined up' to Buy Every Bitcoin Dip, Says Billionaire Investor Mike Novogratz
Black Americans are changing the face of crypto and blockchain through education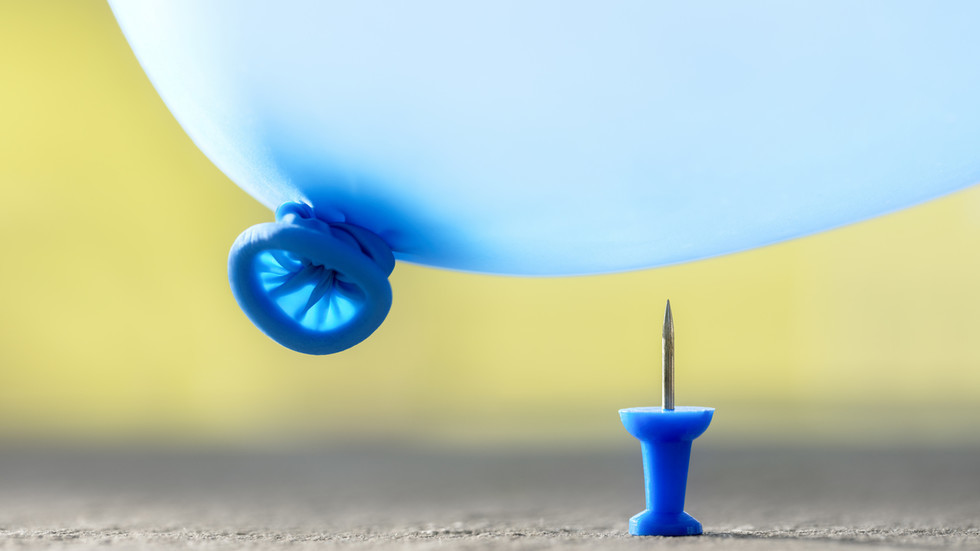 Max Keiser: What if bitcoin is not the bubble, but the pin?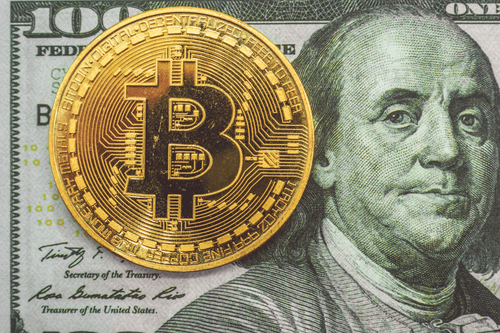 Can Governments Stop Bitcoin?
What's in store for crypto investors? Find out
'Bitcoin Is the Biggest Jailbreak in Human History,' Says Philosopher Stefan Molyneux
Crypto Earning vs. Savings Accounts: How You Can Get Up to 17% Annually Holding Digital Assets
Max Keiser Unveils Massive Bitcoin Price Prediction, Says US Dollar in Hyperinflationary Collapse Against BTC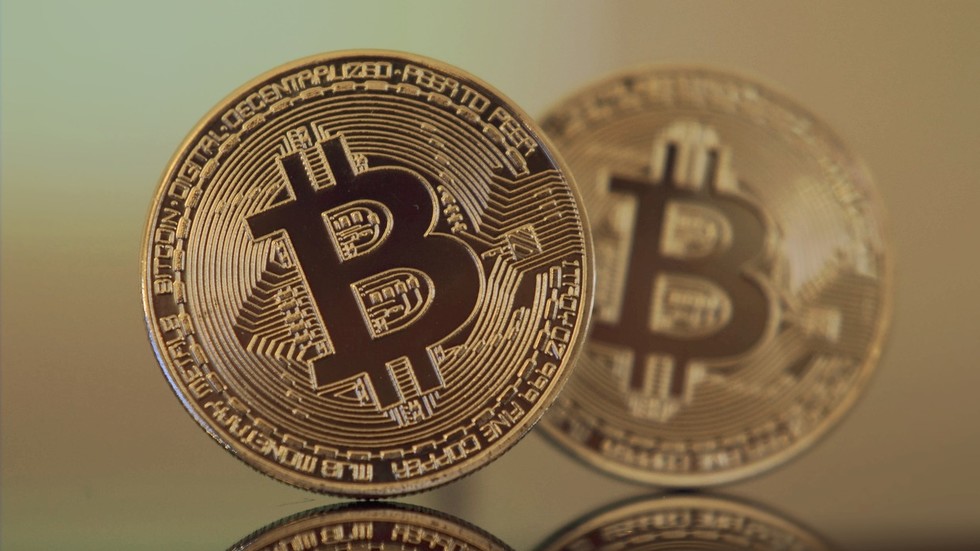 Keiser Report looks at Nigeria's futile attempt to ban bitcoin
No One Can Shut Down Bitcoin, Says Binance CEO CZ
Stock Seasonality Points South, How Bitcoin Could Take Yet Another Hit
Bitcoin price prediction: Bitcoin retests $36,500, prepares to move higher?
---
'This Isn't the Start of OPEC': New Bitcoin Mining Council Just Wants to Promote Greener Practices, Member Says
Google Aims for Commercial Quantum Computer by 2029, What Would That Do to Bitcoin?
---
Here's How High Bitcoin Could Skyrocket After Severe Correction, According to Altcoin Daily
---
WATCH: Bitcoin Guru Max Keiser Says Says Maverick Cryptocurrency Going TO All Time Highs
---
Cash2Bitcoin - The Great Advantages of Using a Bitcoin ATM
After Being Declared 'Dead' For the 414th Time, Crypto Markets Are Roaring Back
Blockchain Ireland 2021: Women's Role in the Industry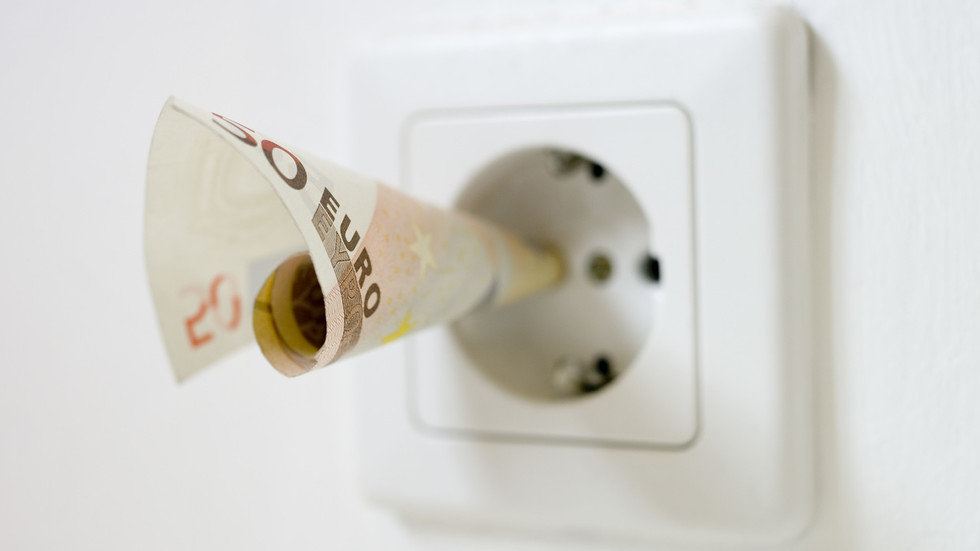 Banking system & gold industry consume much more energy than bitcoin – study
---
Four in 10 plan to use digital currency for payments within year – Mastercard
What should traders know about profiting off of Bitcoin, Ethereum's divergence
---
Asia, LatAm Companies Are Embracing Bitcoin, Ether To "Maintain The Purchasing Power" Of Their Assets
Ethereum Revisited
Historic Reversal: For The First Time Ever Ether Options Trading Volume Surpasses Bitcoin's
Bitcoin Is Number One Pick — Asset Manager Confident BTC Will Take Him 'to the Top' in Stock Draft Competition
Analyst on Bitcoin: I know it sounds crazy, but I think this is going to happen
---
Analyst addresses 'do-or-die' level for Bitcoin
Bitcoin: 'You're definitely a moron if you sell in a bull run and try to buy back lower'
If You Want a Cheap Bitcoin Mining Rig, You Could Use a Commodore 64
New platform delivers well-balanced portfolios featuring digital assets
COIN Bounces Back As Cathie Wood 'Bought The Dip', Dumped Some Tesla
The World Is Watching as Coinbase Goes Public
Coinbase Listing May Boost Bitcoin to $70,000 – Bloomberg's Chief Analyst Says
"You'd Have To Shut Down The Internet" To Ban Bitcoin, Says SEC's Hester Peirce
Max Keiser: The Bitcoin Wars Have Begun
Why Is The Bitcoin Curve So Steep... And Could A Bitcoin ETF Be The Worst Possible Thing For Crypto
'Not a cheaper Bitcoin' — Bitcoin Gold soars 173% as traders may be buying the wrong BTG
Bitcoin is at Tipping Point, Says Fidelity Digital Assets' Head
Bitcoin Evolves From Tulips Into A Geopolitical Weapon As US Warned Again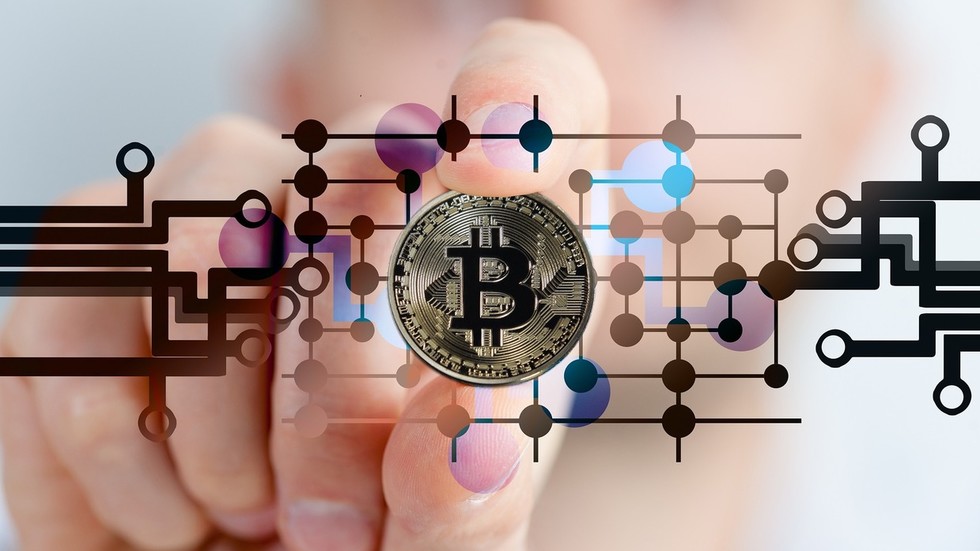 Goldman set to join bitcoin stampede with plans to offer cryptos to wealthy investors
Why Bitcoin Is a Better Risk Bet Than a Stack of Penny Stocks
How Education – and Envy – Turned a Billionaire Skeptic into a Bitcoin Bull
Boomers Next to Adopt Crypto, a Trillion Dollars Could Flow Into Bitcoin Over the Next Year, Says Novogratz
WILL BITCOIN BE THE GREAT EQUALIZER IN MANUFACTURING AND GLOBAL TRADE?
CRYPTO EXCHANGE INFLOWS SWELL AS STIMULUS CHECKS ARRIVE, BUT WILL IT MATTER?
Back to Bitcoin: CBOE Re-enters the Cryptocurrency Space
This clever Bitcoin options strategy brings pro BTC traders big profits
What's Happening with Bitcoin in 2021?
Why Is Forex Trading More Popular Than Bitcoin In South Africa?
Crypto wallets in 2021: From hot to cold, here are the options
Bitcoin could become global reserve currency when US dollar implodes, entrepreneur tells Keiser Report
Students in Georgia set to be taught about crypto at high school
Physical Bitcoin Notes Could Be Around The Corner
21 Bitcoin (BTC) is now worth over one million dollars, but which would you prefer to have?
New JPMorgan Report on Bitcoin Outlines Opportunities in Crypto Markets
Bitcoin's 2021 Returns Destroy Everything on Wall Street, Goldman Sachs Says
The New Internet Might Be Just Around the Corner
Exchanges Target Payments Sphere as Bitfinex Enters Crypto Pay Too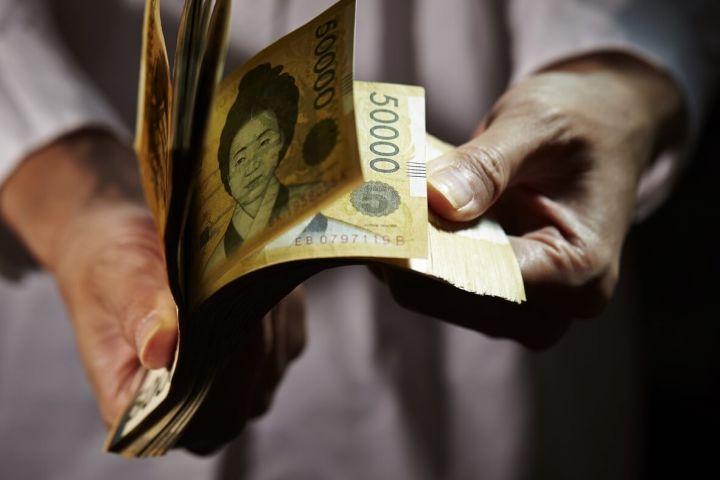 Inspired by Tesla, South Korean Crypto Moms Take the Bitcoin Plunge
Bitcoin Has Potential to Become the 'Currency of Choice' for International Trade: Citi
MicroStrategy: The Best Bitcoin Crypto Growth Stock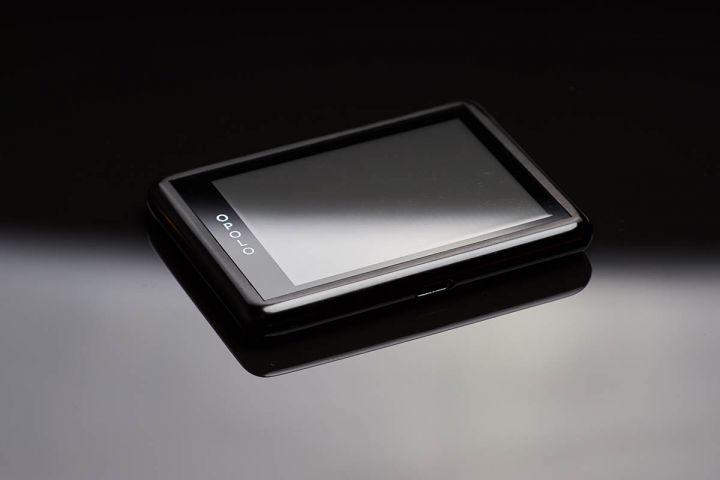 OPOLO, Next Gen Crypto Hardware Wallet
Bitcoin and How Crypto will Transform the Financial World
Bitcoin is about to change the definition of card rewards, and it's good news if you're 'crypto-curious' but afraid of risking your own money
Get as much bitcoin as possible with great reset coming for global economy – Max Keiser
---
Knowledge of Crypto on the Rise, Encouraging Investment - Survey
Carbon-neutral Bitcoin funds gain traction as investors seek greener crypto
---
Analysts See 'Seismic shift' In Bitcoin Mining Amid Chinese 'Crackdown'
In Human History, No Single Asset Has Come Under Such Coordinated Assault By Global Institutions
---
Bitcoin Dominance Rises Again As Funds Are Buying The Dip
Institutional Bitcoin Buying Spiked Around Wednesday's Crash
---
Governments Can't Stop Cryptocurrencies, Said The Carlyle Group's Chairman David Rubenstein
---
Did Elon Musk Just Make Himself A Forced-Seller Of Bitcoin?
---
Bitcoin vs. Gold: A Tired Debate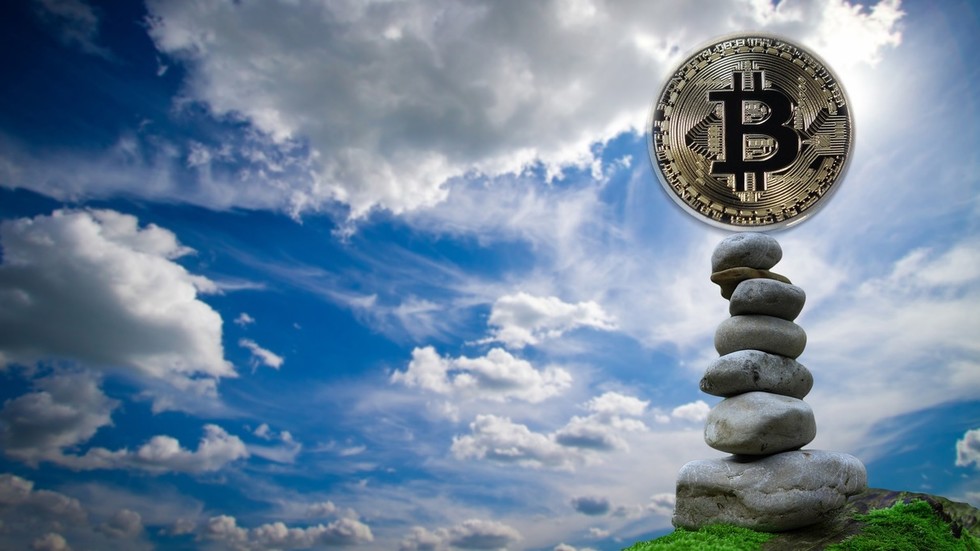 Bitcoin still on track to $100K despite growing risks, strategic investor says
---
The Geopolitics Of Bitcoin
---
Goodbye Elon, Hello Steve Cohen
WATCH: Barstool CEO says Musk not trustworthy.
Bitcoin and the environment — myth-busting BTC mining's most repeated criticisms
---
The Rise of Bitcoin
The Blockchain and the Future of Everything
---
Never mind The Great Reset. Here comes The Great Reject.
Luongo: Cryptos "Are The Right Tool To Call Bull$hit On Central Banks"
Why does Bitcoin have More Scope for Growth?
Will Blockchain Technology Disrupt or Rebuild the Banking & Financial Sector?
Bitcoin-related investment products attracted $442 million last week.
Bitcoin and a Lesson in Electricity Markets
---
BITCOIN: OR HOW WE BECAME GODS
Bitcoin Long-Term Holdings Mature as Investors Refuse to Sell
---
Bitcoin: 3 main reasons why Satoshi Nakamoto's exit was inevitable
Visa Sees Bitcoin as Digital Gold
---
What are these institutions getting right and wrong about Bitcoin?
Max Keiser explores why gold & bitcoin fans are always fighting against each other
---
Burying fiat, finding bitcoin
Are we ignoring this about Bitcoin mining?
Can this factor further incentivize Bitcoin miners?
---
What are the biggest problems of crypto traders and what's the one solution?
Where Can You Use Your Cryptocurrencies as of 2021?
Top 10 Tips for Crypto Investors
Today marks the 10-year anniversary of Satoshi Nakamoto's final message
Bitcoin: Chances Of Replacing The U.S. Dollar
Will Crypto Weakness Push Silver Higher
Dollar Drop, Crypto Pop Reflects "Crazy People" Running The System
SIGNS, SIGNS, EVERYWHERE SIGNS
Make No Mistake: Programmable Digital Currencies Are Weaponizable Money
Crypto Investors Are Spending Millions Buying NFTs On Virtual Real Estate
Bitcoin whale watching: This metric that called the 2017 top is now flashing red
What Bitcoin traders need to keep a track of during this market correction
The Bankers Are Coming! The Bankers Are Coming... For Your Bitcoin
Bitcoin dominance is about to drop below 50% for the first time in 3 years
Ripple co-founder thinks Bitcoin should move away from proof-of-work
No, Bitcoin's Flash Crash Wasn't Caused by Turkey or Money Laundering or China or Any Other FUD
A Battle For Monetary Supremacy... Gold, Bitcoin, And Fiat
Bitcoin, The Chinese, & The Dollar
There will be drama, warns WEF expert on Bitcoin regulation
New 'inverse' Bitcoin ETF now lets investors short BTC price
Thorchain Is Ready to Grease the Wheels of Crypto-to-Crypto Trading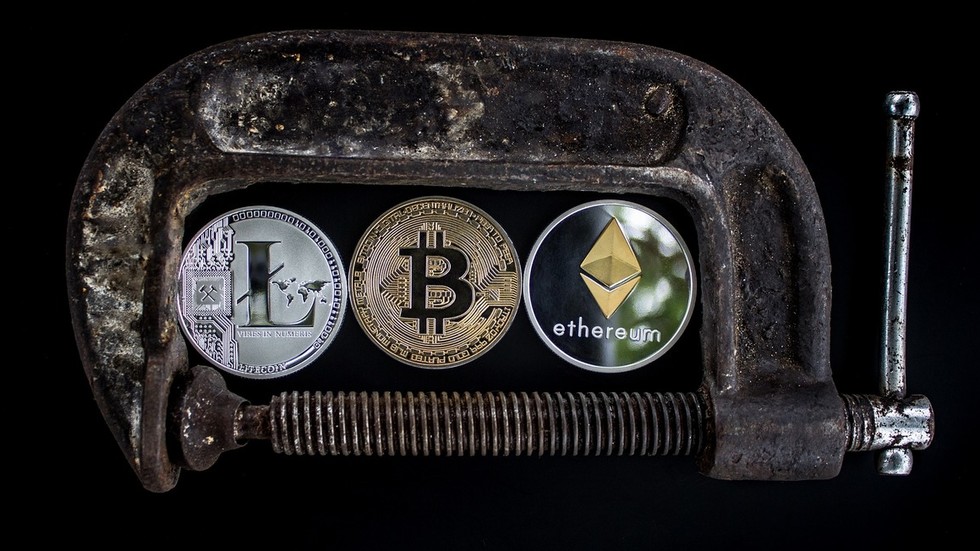 Crackdown on cryptocurrencies may be coming, warns Kraken CEO
Traders Opting for Cash and Carry Strategy as Bitcoin's 'Contango' Widens
Bitcoin Miners Hit Jackpot as Hash Rate Peaks Again
Miners are hoarding Bitcoin from record daily earnings
Signal tests a new peer-to-peer crypto payments system.
Can crypto trading and investing be taught in just one book?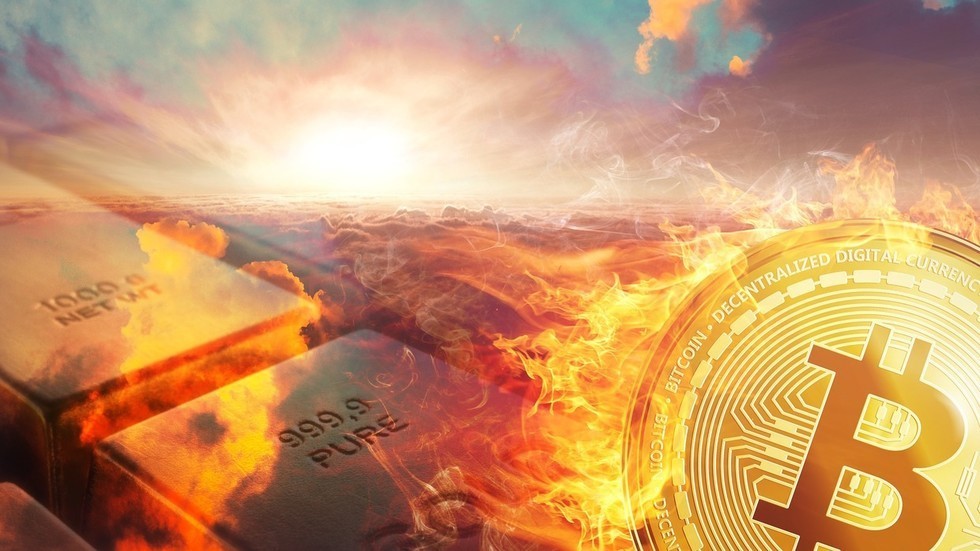 Bitcoin could become 'outlawed the way gold was outlawed' in 1934 – Ray Dalio
Max Keiser: The Bitcoin Civil War is Here
'Young' traders are investing in Bitcoin for the 'thrill', and FCA is worried
How Can Beginners Can Keep Their Digital Money Safe And What Are The Risks
Bitcoin and tech stocks: how one can affect the other
This strategist's data suggests an accelerating pace of Bitcoin replacing Gold
Want to be rich? Bitcoin's limited supply cap means you only need 0.01 BTC
Is buying Bitcoin now, same as buying BTC in October 2020?
50% of Inexperienced Investors to Hold Bitcoin Less Than a Year - Survey
Bitcoin will replace ALL global currencies at price target of $1 MILLION within decade – Kraken CEO
Max Keiser Says Bitcoin Could Rise 300x, Top Crypto Targeting US Dollar Dominance
---
Currency Wars: All The Ships Are Sinking
How to Choose a Perfect Wallet for Storing Your Bitcoins?
Incredible Plus Points of Bitcoin Trading
2020 has provided the incentive to rethink our approach to money
---